Reservations
Start your Mexican culinary adventure now! Dates available year-round. Call for the most up to date availability at the numbers listed below or send your request through our Reservations Form.
1-866-687-9933 // U.S. Toll-Free
646-216-8604 // US transferred to Mexico
+521-777-233-5805 // Mexico direct
Family Summer at La Villa Bonita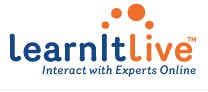 Join Chef Ana online for her session "Healthy Mexican Soups: Taking the Chills Away!" Take advantage of this great opportunity to meet one of the most vivacious culinary personalities around and learn some wonderful soup techniques!
Chef Ana's Newsletter
Stay in touch with Chef Ana by signing up for her La Villa Bonita Newsletter. Get recipes, information about her television appearances, special offers on our culinary vacation packages at La Villa Bonita and more!